Announcing
our Next
Crimson Conversations
"Fascinating Facts about Human Embryology"
with Dr. Steven Varady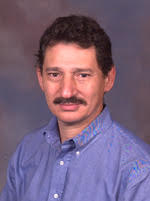 Long time director of the Harvard Club of the Palm Beaches, Dr. Varady will explain and illustrate a brief overview of human embryology, namely what has been learned in 35+ years since his days at HMS. Particular emphasis on the development of the (nearly identical) urinary systems and the (very non-identical genital systems) in all of us. How did we ALL get from a single fertilized cell to a full formed baby in ~ 9 months, containing several million cells? A baby that is by and large similar to all other babies and at the same time vastly different from any other baby ever born?

It is exceedingly important to note that embryonic development is not entirely determined by genetics alone but rather the result of countless of interactions between genes and the tissue environment deep within the womb. How does it happen?

Date: Thursday, March 22, 2018
Time: 6:00 pm cocktails, 7:00 pm presentation
Place: EMKO, 2119 S. Dixie Hwy, West Palm Beach, FL 33401
Parking: on the street
There is no charge for this event. Cash bar and food is available for purchase at the restaurant, Jereve.
Event Organizer: Sandra Arber (Sandra.Arber@post.harvard.edu) (561-900-7176)
We look forward to seeing you there!!!