The Harvard Club of the Palm Beaches
Crimson Conversations
Presents
Dr. Florencia Ziemke and Jose Troncoso
Want to Learn about the Most Effective Path to Weight Loss?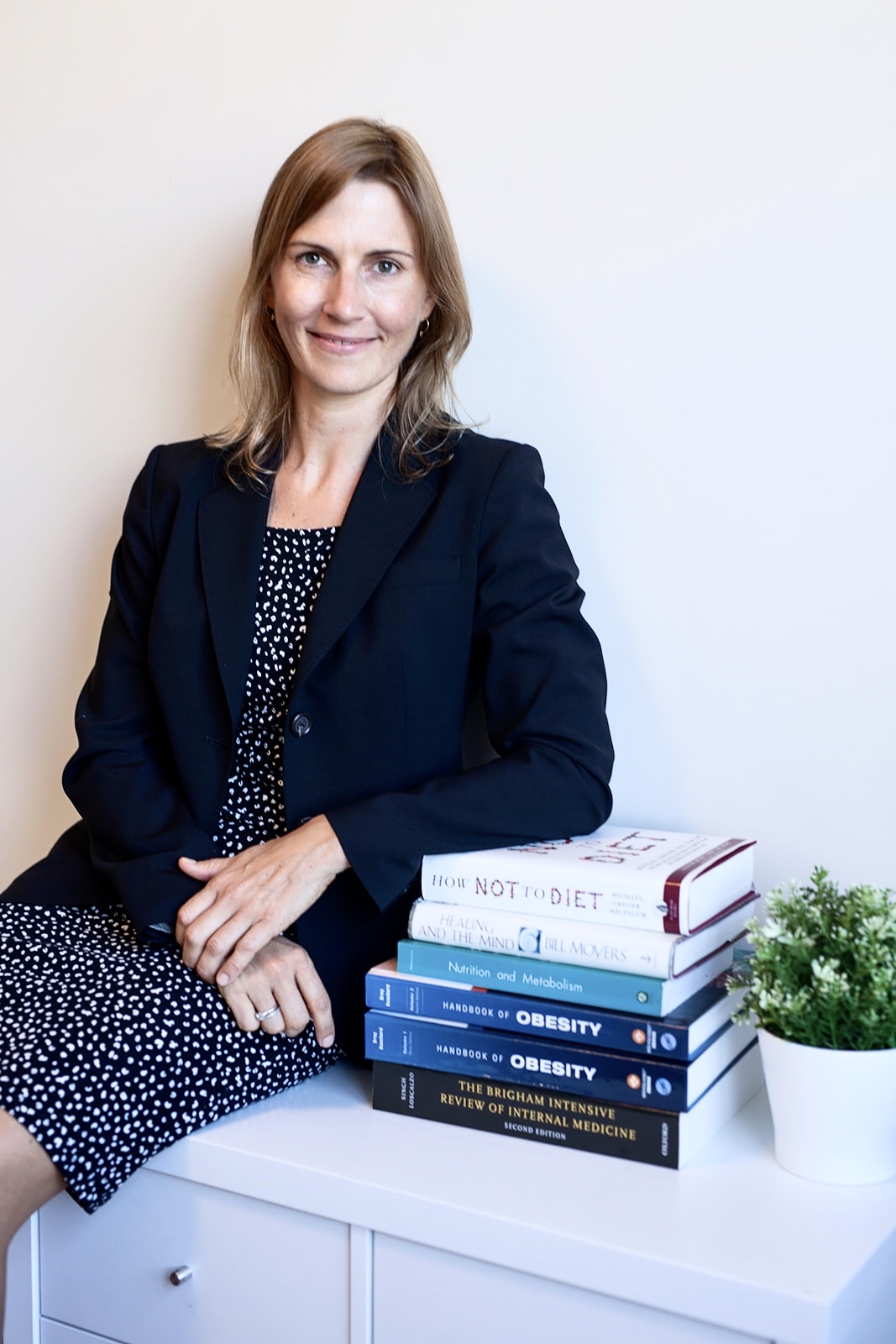 Thursday, October 28, 2021
6:00 pm networking cocktails
7:00 pm presentation
The Crimson Conversations event is FREE to attend.

More than 70% of the US adult population is overweight or obese. Weight-loss advice is everywhere; new "tricks" and "fad diets" are marketed to consumers every day with the promise of elusive weight loss. Most are short lived, unverifiable, and difficult to sustain.
Long term sustainable weight management relies on a stepwise additive approach based on physiology, including the integration of lifestyle and behavior change, and nutrition therapy, together with the use of anti-obesity medication and/or surgery as indicated.

About Dr. Ziemke & Jose Troncoso
Dr. Florencia Ziemke is a doctor in medicine, diplomate of both the American board of Internal Medicine and American board of Obesity Medicine; having spent most of her career years in Boston MA.
She completed her fellowship in clinical nutrition and metabolism at Beth Israel Deaconess, Harvard Medical School, has published in peer reviewed journals in the field, she is the Founder and CMO of Evexia Medical, a Nutrition and Weight Management Center in Palm Beach County.

Mr. Jose Troncoso has backgrounds in engineering and general management. He completed his Master of Liberal Arts (MLA) in management at HES and is the COO of Evexia Medical. He is an active south Florida Harvard alumn, on the committee of the newly formed Harvard Alum Entrepreneur (HAE) Chapter and a member of the HCPB.
REGISTRATION IS REQUIRED
TO ATTEND IN-PERSON OR VIA ZOOM
The presentation will be in-person and also broadcast on Zoom for those who cannot or prefer not to gather in-person.

We ask out of respect for other members that you take proper precautions when attending in-person events. The Club suggests you be vaccinated for COVID-19 or wear a mask and observe social distancing protocols. By registering for this event, attendees will waive any and all claims potentially arising from any exposure to the COVID-19 virus related to this event organized by the Harvard Club of the Palm Beaches.
Date: Thursday, October 28, 2021
Time: 6:00 pm Networking Cocktails, 7:00 pm Presentation
Location: Tideline Ocean Resort
Address: 2842 South Ocean Blvd., Palm Beach 33480
Parking: Self-parking available on-site

SCROLL DOWN TO REGISTER
Questions?
Please contact Club Administrator, Tricia Wansor: HarvardClub.PB@gmail.com or 954-914-3148.
When:
6:00PM - 8:00PM Thu 28 Oct 2021, Eastern timezone

Where:
Tideline Ocean Resort
2842 South Ocean Blvd
Palm Beach, FL 33480
[ Get Directions ]
RSVP Here...