The Harvard Club of the Palm Beaches
Presents
The Game
Calling All

Harvard

and

Yale

Alumni -
Join us for THE GAME watch party!

SAVE THE DATE
SATURDAY, NOVEMBER 19, 2022
12:00 PM - 3:30 PM

LOCATION:
TBD

Cheer on the mighty Crimson as they take on the fiesty Bulldogs,
in what promises to be another fantastic football classic!
STAY TUNED FOR MORE INFORMATION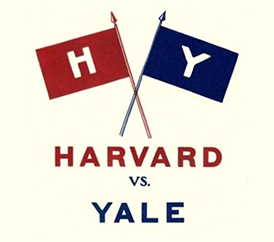 The Harvard Crimson and Yale Bulldogs matchup is one you won't want to miss!
This is the biggest game of the season for both teams, as the Harvard v. Yale rivalry is one of the longest running rivalries in American sporting tradition.
Don't forget to wear your Crimson colors!
Our friendly Bulldog rivals will be sporting Blue.
We ask out of respect for other members that you take proper precautions when attending in-person events. The Club suggests you be vaccinated for COVID-19 or wear a mask and observe social distancing protocols. By registering for this event, attendees will waive any and all claims potentially arising from any exposure to the COVID-19 virus related to this event organized by the Harvard Club of the Palm Beaches.